How Much Does A Push Lawn Mower Weigh?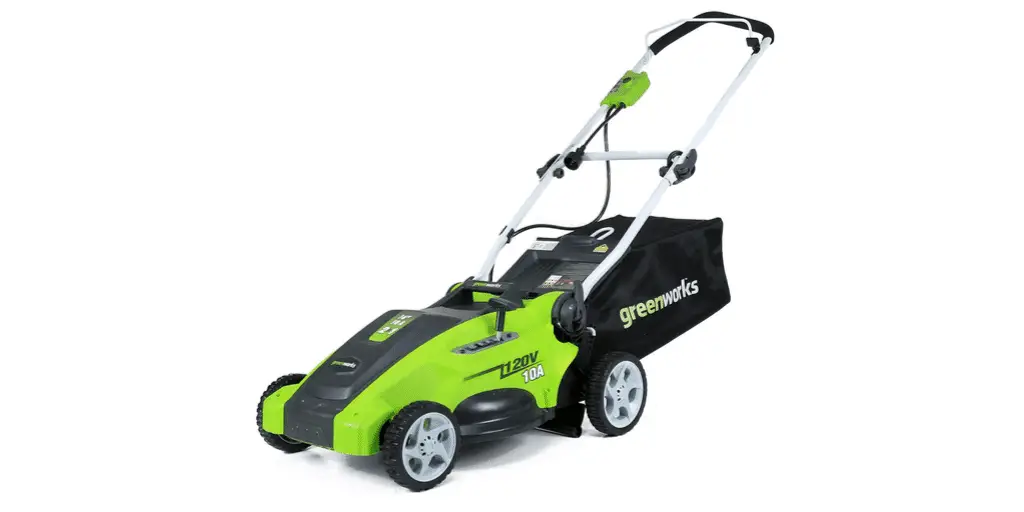 When you are looking to buy a push lawn mower, you don't want a machine that is too heavy to push around your lawn.
Luckily, lawn mowing companies factor in the weight issue when designing the machines as they also don't want to create machines that are too heavy for the average user.
If you are one of the people asking, how much does a push lawn mower weigh?
You should know that there are plenty of push lawn mowing machines that vary significantly in material, power source, and manufacturer.
Initially, push lawn mowers were gas-powered, but the market is now filled with different types of lawn mowers that vary greatly in size and weight. The most common lawn mowers are: electric, battery, and gas.
Average weights of push lawn mowers
Gas-powered lawn mowers are the heaviest due to the massive engine.
Electric powered machines come in second; then, battery-powered lawn mowers are the lightest as they are often smaller in size.
To help you in understanding the weights better, we have compiled a list of the most popular push lawn mower models below.
If you don't find a model in the list, visit the manufacturer's website, and you will find it there.
| Brand | Model No. | Weight | Power Source | Information Source |
| --- | --- | --- | --- | --- |
| | | 48 Pounds | Electric | |
| Greenworks | 25022 | 56 Pounds | Electric | |
| Sun Joe | | 28 Pounds | Electric | |
| Sun Joe | | 23.1 Pounds | Battery | |
| | | 47.6 Pounds | Battery | |
| BLACK+DECKER | BEMW482BH | 40.9 Pounds | Electric | |
| | M110 | 73 Pounds | Gas | |
| Craftsman | M140 | 70 Pounds | Gas | |
| | | 35.2 Pounds | Battery | |
| WORX | | 30 Pounds | Battery | |
| Cub Cadet | | 63 Pounds | Gas | |
| Cub Cadet | | 95 Pounds | Gas | |
| Toro | | 89 Pounds | Gas | |
| Toro | ​20353 | 77 Pounds | Gas | |