Useful Tips To Decorate Your Bathroom
If you're about to get a new look for the bathroom but still do not have any ideas yet, then our following tips may be helpful for you! Keep reading to get details!
If you're about to get a new look for your bathroom but still do not have any ideas yet, then our following tips may be helpful for you! Keep reading to get details!
As one of the most significant places in the house, the bathroom decoration ideas can be hard for you when looking for a desirable space. If you want to get a new look bathroom, then follow us to make yours impressive.
Design with attractive furniture colors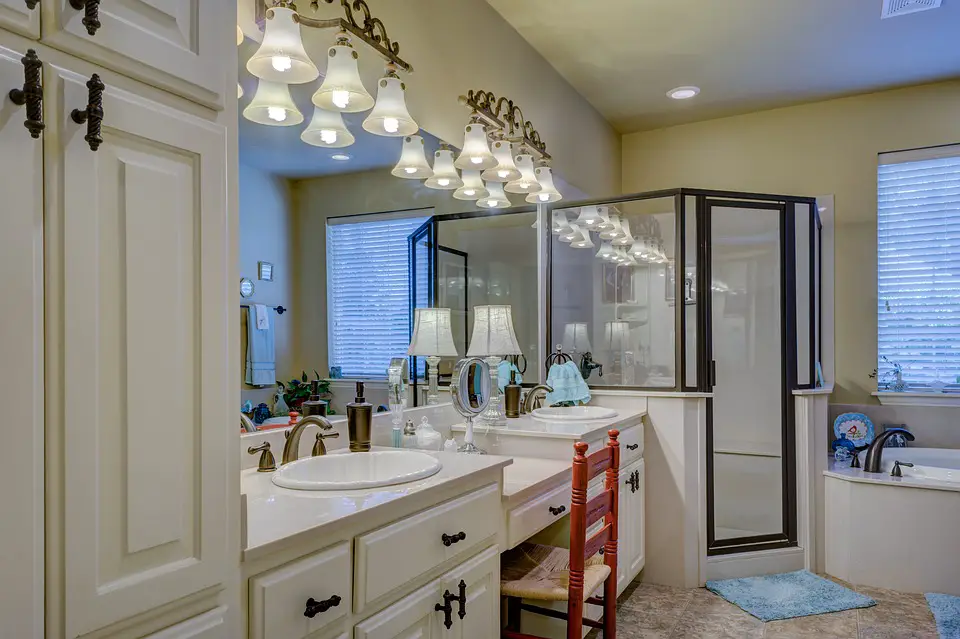 You do not need to equip your bathroom with luxurious and expensive items. Sometimes, a simple color combination is an effective way to make the room more eye-catching.
Depending on your preferences, you can arrange contrasting colors or synchronize the wall with other objects.
Besides, you can also coordinate patterns between accessories in the room. Applying the same color of wall and cupboard shelves or towels and soap tray, or using the shiny stainless steel material for the washbasin and shower are interesting options.
This approach does not cost you too much money but still make your bathroom different and noticeable.
Decorate your bathroom with green trees
Blow your bathroom a new breath by decorating it with trees and flowers. There are some types of small plants which are suitable for this choice so that you can put them on shelves, bathtub head or sinks. Even, the bathroom window is an ideal spot to place trees.
This decoration not only gives your bathroom a liberal and natural beauty but also brings the family members relaxing experience.
Also, taking advantages of brush cups or hanging baskets to put flowers helps you save a lot of costs and room space.
Use simple but beautiful floor and wall tiles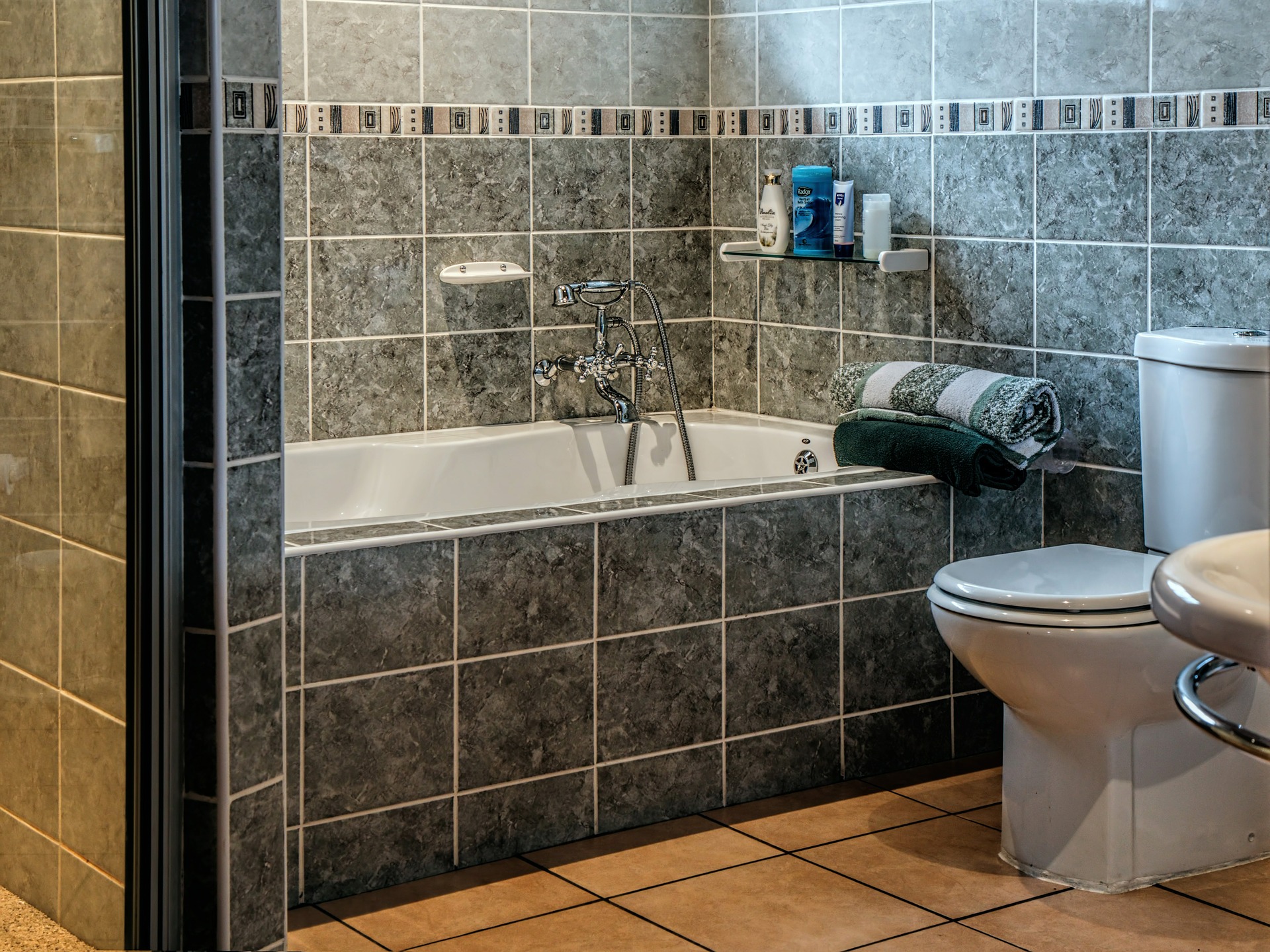 If you do not want to spend too much on walls and floors, you can clad domestically produced ceramic tiles with elegant colors like white or cream. They will create a backdrop to highlight other colorful bathroom items.
Sometimes, the walls or floors do not need to be much striking, just to give the impression of cleanliness, comfort, and relaxation. Uncomplicated colors are the most suitable for your family.
Take advantage of ornaments from home furniture
To make your bathroom less boring but still save money, you can use the decorations from home. It can be souvenirs such as picture frames, plaster statues or handmade items like hanging baskets or pretty hooks.
There is no need for expensive items, even close objects available in your house can make the bathroom more sparkling.
Use long sinks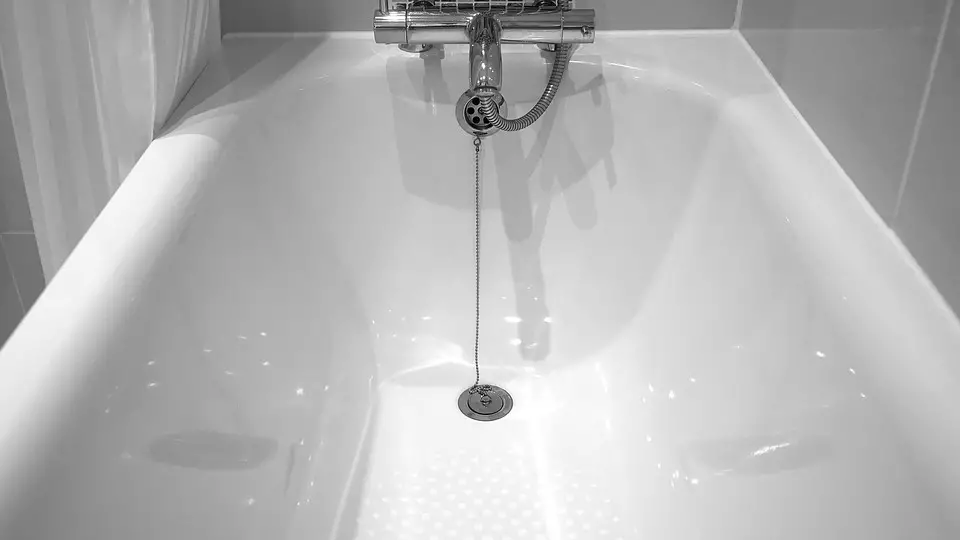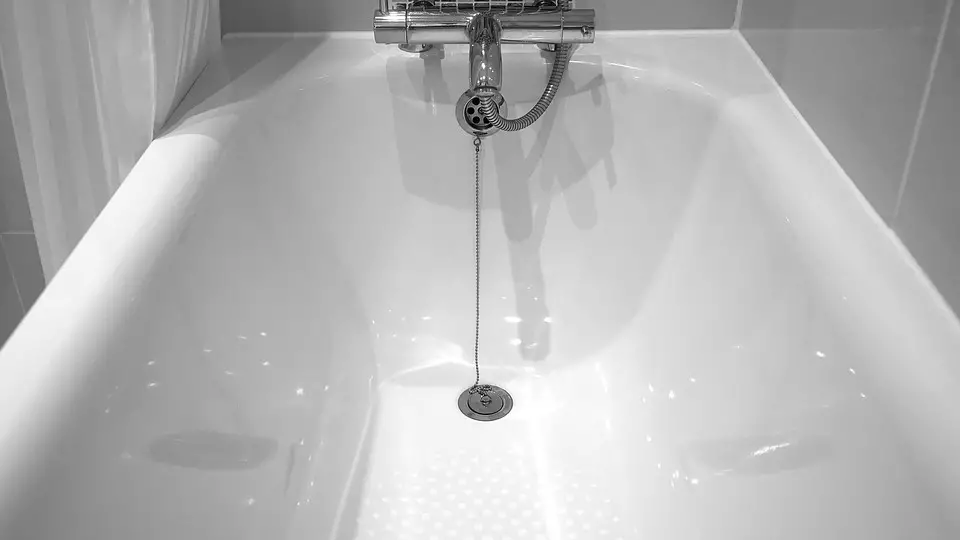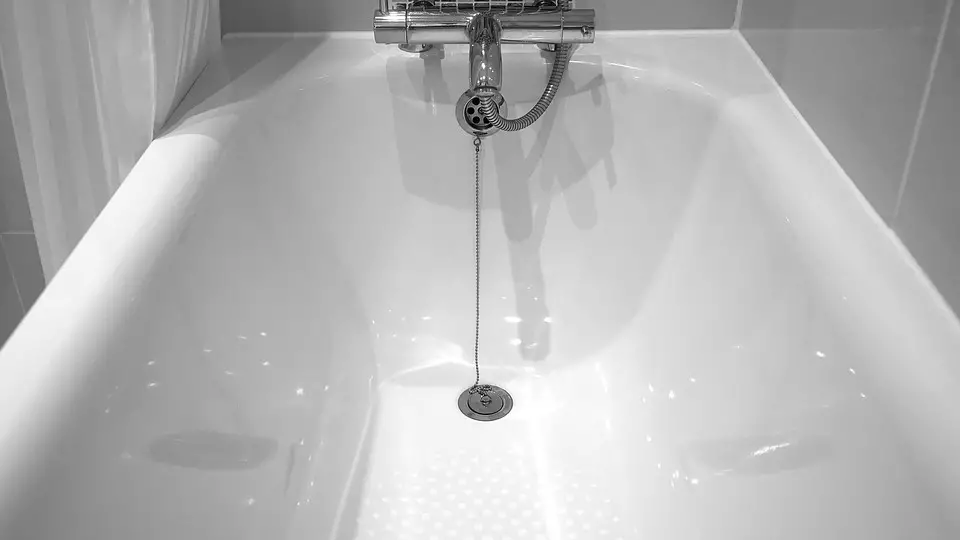 Instead of an expensive double sink, long counters designs can save your space smartly. Sinks and cupboards are always intertwined, and therefore, you can maximize the capacity of using the family bathroom.
However, for small bathrooms, the big storage counter is not a smart choice.
A classic cabinet with oval sink gives a thinner feel than using the traditional square sinks. If you have a small bathroom, taking advantage of every square centimeter is necessary.
Also, you can still ensure the usability with wooden shelves on the wall corner.
Other small tips for bathroom decorations
Replace cabinets with rattan baskets – it's both beautiful and cheap. You can mount them on the wall easily.
DIY pebble bath rugs. Pebbles can create a relaxing and lively feeling for the bathroom.
Add a metal bar next to the shower for easily taking items.
Put small things like cotton ear buds or makeup remover in glass jars.
Pour shampoo, shower gel or hand sanitizer into beautiful bottles and label them. Your bathroom will become more stylish.
Be more creative in using mirrors. You will be surprised by its decorative effect. You can also paint the mirror frame to make it more bright and fabulous.
We hope that with our suggestions above, you can make your bathroom more gorgeous. Tell us if you have any other ideas. If you find this article helpful, please share with others. Thank you!