5 Of The Best Noise Canceling Earmuffs For Tranquility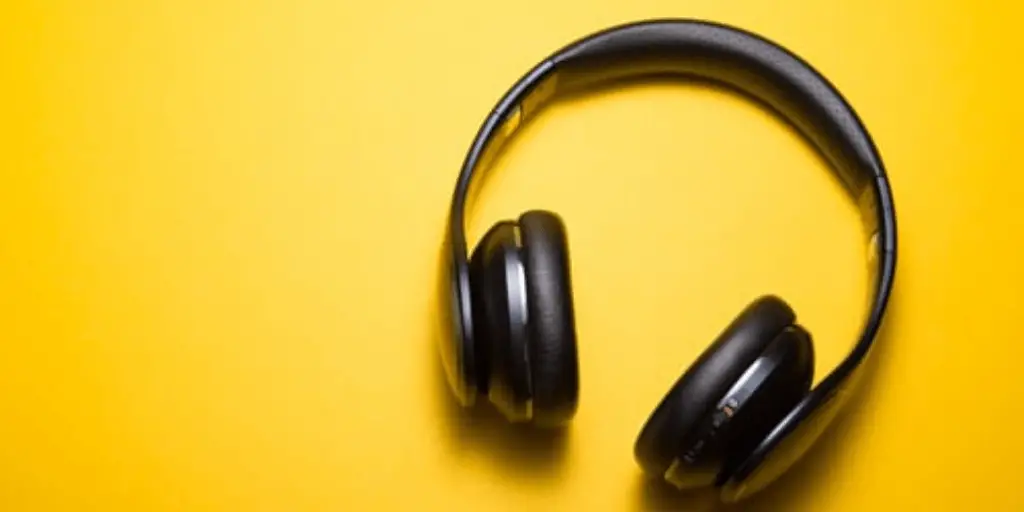 Who likes loud noises? Not me. In addition to being comfortable when doing your activities, protecting your hearing also protects you from suffering from noise-induced hearing loss.
This is a condition that develops over a number of years as a result of being exposed to a lot of noise.
According to the hearing loss association of America, noise-induced hearing loss affects one in every three people by the time they reach 65 years.
More data shows that up to 48 million Americans (that is 20% of the population) report some degrees of hearing loss regardless of their age.
Experts report that noise-induced hearing loss is the third most common type of condition after arthritis and heart diseases. Due to the gravity of the condition, it's paramount that you protect your hearing.
While there are many ways in which you can protect yourself from the extreme noise, one of the most effective ways of going about it is wearing the best noise canceling ear muffs.
Why should you wear ear muffs and not the other hearing protection devices?
Well…there are plenty of benefits that come with wearing noise-canceling earmuffs and not earplugs or other noise canceling devices. Some of these benefits include:
High noise protection: This is probably one of the main reasons why you should go for ear muffs and not earplugs. Unlike ear plugs, the muffs provide better noise protection.
Most earplugs have a noise reduction rating of 16 dB but when it comes to ear muffs, most of them have a 35 dB rating and above.
More comfort: Have you ever worn earplugs? When you put them in the ear canal, you have to let them expand so that they can block the noise from getting in.
In some cases, if you have a small canal like mine, the ears are too stretched becoming uncomfortable.
When it comes to ear muffs, you wear them like your regular headphones and you are good to go. Most of the muffs come with extra padding that increases their comfort levels.
Style: Are you a fashionable person? While earplugs come in different colors, they have the same design. This isn't the case with ear muffs that come in different sizes, designs, and colors.
You only need to choose the ones that match your look and preferences.
Do you have a choice on noise canceling earmuffs?
Yes, you have. Here are 5 of the best noise canceling earmuffs in the market you can choose from:
| Editor's Choice | 2nd Place | 3rd Place | 4th Place | 5th Place |
| --- | --- | --- | --- | --- |
| | | | | |
| ​ | ​ | ​ | ​ | ​ |
| Editor's Rating | Editor's Rating | Editor's Rating | Editor's Rating | Editor's Rating |
| | | | | |
| | | | | |
There are two main types of noise canceling earmuffs that you can go for: passive and electronic ear muffs.
Passive earmuffs feature ear cups that cover your entire ear. The cup is designed to seal and fit around your ears thus dampening most of the noise from the surrounding environment.
The pieces are made from cupped foam pieces coated in hard plastic. The foam acts as an insulator that prevents the sounds from passing through.
Some of the hearing protectors come with microphones and other electronic features that allow you to communicate with other people.
Due to their mechanism of working, these pieces are cheap and often the best option when your only interest in to cancel noise or you are operating on a budget.
Electronic ear muffs, also known as active ear muffs rely on active noise cancellation to block the noise coming from outside.
The pieces have a microphone, speaker, and inner circuit to cancel the noise. While they might seem like complex, their model of working is very simple.
Once the units receive the signal through the microphone, the circuit in the earmuff sends the signal right back at 180 degrees thus canceling the signal.
These earmuffs not only provide you with noise reduction, they also provide some form of entertainment. Some of the ear muffs use their battery power to supply you with radio for entertainment.
Some of the ear muffs go to the extent of allowing you to plug in other audio devices through an axillary port so that you can listen to your favorite music when working or engaging in other activities. Check out best radio headphones for lawn mowing.
Where can I use noise canceling ear muffs?
Noise canceling ear muffs have a wide range of applications. Some of the most common ones are:
Sleeping
Shooting
Working
Protecting the kids from noise exposure
What factors should you consider when buying ear muffs?
For you to buy the best noise canceling ear muffs you need to consider a number of factors that include:
Noise reduction
You are looking for pieces that will protect you from noise, right? You should go for pieces with the feature.
Different ear muffs have different noise reduction ratings. When making the purchase, go for pieces that bring the noise levels below 85 dB.
For example, if you are working with a chainsaw (110 dB), buy an earmuff with an attenuation of at least 25 dB (110-85=25).
For you to be comfortable, avoid buying ear muffs with lower protection levels unless on rare occasions such as:
When the exposure time is shorter than four hours: The earmuff noise protection level is based on noise exposure over eight hours; therefore, if you will be exposed to the noise for just a short time, there is no harm in going for pieces with a lower protection level.
You want to hear important information: If you are at the work site, you might want to hear what your colleagues are saying. You might also want to hear warning signals.
If this is the situation with you, you definitely should get ear muffs with a lower protection level.
You have a hearing difficulty: When having a hearing impairment, your hearing is already compromised thus the noises around you are already muffled.
Buying hearing protection devices with a high protection level will make it difficult for you to hear the warning signs and communicate with people.
You don't need to buy ear muffs with a higher protection level unless:
Dealing with low-frequency noise: Low-frequency noise is usually difficult to block out; therefore, you should buy pieces with a higher level if this is the case with you.
Dealing with other noise sources: If you work in areas that have other noise sources you need ear muffs with a higher rating to block them out.
For example, if working on a construction site, next to a sawmill, you need protection devices that will block both of these noises.
Wearing safety glasses, face masks, and other appliances: When combining hearing protection with face masks, safety glasses, and other protection appliances, it's common to interfere with the noise protection feature. For you to ensure that this doesn't happen, buy ear muffs with a higher protection level.
Style of ear muffs
Another factor you should consider when buying the protection devices is their style. The style you choose depends on your preferences and if working, the requirements of the work.
For example, if you will have to wear a hard hat at the job site, go for cap-mounted ear muffs.
Will you be wearing a bump cap or hat for sun protection? Buy neckband earmuffs that you can easily wear around the back of the neck. You can wear these ear muffs with bump caps, hats without attachment, or full brim hard hats.
You also need to pay attention to the noise exposure. Is it intermittent or you will be moving in and out of the noisy areas? Go for electronic level-dependent ear muffs.
These protection devices will protect you against impulsive or intermittent noise while at the same time providing you with situational awareness.
The nature of the work should also guide you on the style. For example, if you are engaged in monotonous or stationary tasks, and you don't need to pay attention to warning signals, you should buy ear muffs with AM/FM radio.
In addition to protecting your hearing while at the same time enjoying your music, you also will be more productive when listening to the radio.
Studies show that people that work while listening to radio are motivated thus more productive in their work.
Do you love the radio but you still have to watch out for warning signals? Go for ear muffs with both AM/FM radio and level-dependent hearing functions.
Comfort
I guarantee you that you will be better off listening to the horrendous noise than wearing uncomfortable noise canceling ear muffs.
When making the purchase, pay attention to the fabric used in making them and ensure that its soft enough for your ears. The muff should fit your ears enough for you to be comfortable.
The headband is of great importance. While it should keep the earmuffs in place, it shouldn't be too tight. A band that is too tight will also block your circulation thus leaving you with headaches the entire day.
When looking for comfortable earmuffs, go for pieces with these features:
Lightweight build
Wide headband
Removable yet soft caps
Low moisture retention levels
Easy to use and care
Large ear cushions that cover the entire ears
Best manufacturers to buy from
When you are looking to buy the best noise canceling ear muffs, you shouldn't buy from any manufacturer you come across.
There are a number of reputable manufacturers that you should pay attention to. Some of the best ones are:
3M: 3M is known for making some of the most durable and comfortable noise canceling ear muffs in the market. The ear muffs provide a wide range of hearing protection that is ideal for different working environments.
Caldwell: Caldwell is known for making the best ear muffs for construction sites thus if you work in the construction sites, these are the best pieces to go for.
Recently, the company started making ear muffs ideal for short gun and action shooters.
According to the manufacturers, the NRR of the pieces goes above 85 dB; therefore, you can have peace of mind that you will be fully protected from noise.
Howard Leight: These are other great ear muffs that you should go for if working on construction sites. They come in a wide range of NRR numbers thus you can buy the ones that are ideal for your application.
Decibel defense: Decibel defense ear muffs are ideal when you are working on construction sites and hunting grounds. The NRR ranges from 25Db to over 85Db. You should choose the rating that is ideal for you.
Pro For Sho: These pieces feature a unique technology that makes them lighter while at the same time providing you with maximum hearing protection.
They are popular with people looking for the best hearing protection for hunting. Since the ear muffs come in different elegant designs, they are also a great choice for sensitive ladies.
Walker's Game: Are you planning on going on a hunting spree? You should never leave behind these ear muffs. Their technology allows you to hear important noises such as the game approaching. At the same time, they cancel the sound made by the gun.
I came across these ear muffs when it picked up shooting.
On my first day of shooting, my friend, Mike said I needed hearing protection.
The naïve me rushed to the store and bought cheap no-name muffs with the argument that every ear muff is as good as any other. How wrong was I?
At the end of the shooting session, my ears were ringing as if the St. Mary bells were having a party in my head.
I couldn't use the cheap muffs again and when doing my research, I bumped into Howard Leight ear muffs.
How the gods can be on your side when you need them!
How is the noise reduction?
I would tell you to buy the pieces and judge by yourself but let me tell you about them.
The pieces have a noise reduction rating (NRR) of 22 thus you can have peace of mind that you will block out most of the hazardous noise that might damage your ears.
In addition to blocking out the noise, the pieces also actively listen and automatically shut off when the sound reaches 82 dB.
One of the challenges I have experienced with ear muffs that block out most of the noise is the ability to hear what my partners are saying.
I remember when I used other pairs, I had to remove them to hear what Mike was saying, but this isn't the case with these ones.
While they will block most of the noise, they allow you to clearly hear what your partners are saying. This is made possible by the conveniently placed microphones that amplify the sounds by a safe 82 dB.
Do you love music as much as I do? It can be boring listening to the gunshots. If you love your music, the ear muffs allow you to connect your mp3 player or phone through a 3.5 mm connection cord and enjoy your music while you try to hit the targets.
Weighing only 1.19 pounds, these pieces are lightweight thus you can wear them comfortably the entire day. This reminds me of a time I wore ear muffs that weighed almost 3 pounds.
I used to feel as if I'm carrying a stone on my head and they were so uncomfortable that they used to leave my ears sore every time I wore them.
Are the ear muffs comfortable?
You bet they are. I'm out shooting for hours and I don't remove them the entire time. The comfort is made possible by the presence of low profile ear cups that ensure that you are distracted when shooting.
The adjustable headband ensures that you have a secure fit whether you have a large head (like me) or a small one (like Mike). The headband is padded which increases the comfort levels.
Who hates carrying bulky products? I do. To make it easy for you to carry them, these ear muffs have a compact folding design.
Once you are done with shooting, you need to fold them and off you go. You can put them in your bag or simply carry them on your hands.
For you to get the full benefits of wearing the ear muffs, you need to wear them properly. When you wear the pieces, secure the ear cushions over the ear forming a firm seal.
You should keep the hair out of the way so that it doesn't obstruct the ear or the earmuff's secure fit.
Always ensure that the hearing protection covers the ear completely. It shouldn't sit askew or crooked over the ear.
Will the ear muffs last?
This is one of the major questions asked by people that use ear muffs. I have fallen victim to buying hearing protection devices that last a few weeks. I guarantee you that these ear muffs will last for months if not years.
Howard Leight earmuffs are made from high-quality plastic that will last for a long time unless you drop it. +it's common for the ear cushions to wear out with time.
For you to extend the performance of the ear muffs, replace them when they wear out. You also should clean the pieces to keep them in good shape.
Durable
Very comfortable
Better battery installation
Easy to maintain
Look better
Feel high quality
Awesome performance
Lightweight
Easy to remove and put back
I sweat a lot and they seem to make the situation worse
While they are marked as low energy, the battery tends to drain fast
I don't understand why there is a great price variation on the different colors. For example, I bought the green ones for $35 dollars, but I had to cough out $80 when I bought a similar pair of black earmuffs for my girlfriend.
---
What got my attention about these ear muffs is their recommendation, "recommended for extremely loud conditions."
I have hypersensitive hearing so the last thing I want is having to put up with noise in the workshop.
The reason I went for these pieces is that the ear muffs I used for shooting weren't good at blocking the noise coming from my woodworking saws.
Do the ear muffs live up to the hype?
As I said, the shooting ear muffs couldn't handle the noise coming from the saws.
When I wore these pieces, they blocked the noise much better than the shooting ones.
While they don't block all of the noise, I can say they achieved their purpose as I'm no longer distracted when working.
The ear muffs have a noise reduction rating of 30 dB which is higher than most of the hearing protection devices in the market. The rating allows you to work comfortably in environments with noise that reaches up to 105 dB.
To boost the noise reduction levels, the pieces feature added mass and volume and a unique "double shell" ear cup design. This is a design where you have two cups that are connected via a foam inner layer.
How comfortable are the ear muffs?
I have used 3M ear muffs before, and these aren't the most comfortable I have worn. Mark you, this isn't to say that the pieces are uncomfortable.
In fact, the manufacturers have put a lot of work into making them as comfortable as possible.
The ear muffs have high-quality stainless steel headband that distributes weight thus ensuring that you are comfortable when working.
The headband also works together with the ear cup pivot that tilts thus maximizing your comfort.
The soft, foam-filled cushions help the earmuffs to fit comfortably against your head which comes in handy in increasing the comfort levels. This feature also provides an effective noise-blocking seal.
We all know lightweight pieces are comfortable to carry and wear. These earmuffs are only 12.3 ounces thus you can wear them comfortably the entire day.
Will the ear muffs last for a long time?
How long the pieces last depends on how you take care of them. I'm usually protective of all my products. So, I have been having these pieces for over two years and I haven't had any issues.
I also met a friend at the shooting range who has used his for eight years. So, I can say that if you take good care of the pieces, they can last for even decades.
Most of the ear muffs get damaged due to constant bending and falling. The durable stainless steel headband prevents them from bending and warping thus they last for a long time.
High noise reduction
Lightweight construction
Comfortable fit
Soft replaceable cushion
Durable
Beautiful, modern design
Not ideal for people with glasses as the glass stalk interferes with the seal around the ears thus allowing noise to get in.
---
I can clearly remember the first time I bought these units.
I was attending a two-day shooting class and I had forgotten my regular shooting earmuffs at home.
I ran to the nearby store and the storekeeper recommended these.
They are of excellent value and I would highly recommend them to you.
How is the noise protection?
When I went to the store, I wanted pieces that would provide me with just okay noise protection so that my ears won't ring after shooting.
I was in for a surprise. When I wore this, I could barely hear the gun. The pieces have a 23 NRR.
The pieces have two microphones that compress the high noises (those above 85 dB) and amplify the sounds below 85 dB.
When you come across loud noises, the microphones shut off for a split second to protect your hearing.
Do you like listening to music? The ear muffs come with an integrated audio input jack that allows you to play music.
For you to get the most from the ear muffs you need to wear them properly. Always wear them to fit you perfectly.
To block out as much noise as possible, prevent the cushion seal from getting impaired by objects between the cushions and the head. This calls for you to keep excessive hair, pencil, and eyeglass frames out of the way.
Are the ear muffs comfortable?
These pieces are very comfortable. I wore them for two consecutive days and I wasn't uncomfortable at all. In fact, I would sometimes forget that I'm wearing them.
The ear muffs feature a padded headband and adjustable cushioned ear cups that provide you with a snug fit that ensures top-notch comfort.
The surrounds are smooth and have a soft feel. I wear glasses and the seal is still tight with my glasses on. Unlike other pieces that require you to remove them to communicate with other people.
This isn't the case with these ones.
As mentioned, the pieces amplify low sounds. This means that when someone is speaking to you, the ear muffs amplify the sounds thus you can clearly hear them.
The units are also very easy to use. All you need to do is put them on and you are good to go. You will need two 2 AAA batteries to attain full noise cancellation.
Once you are done with your shooting, lawn mowing or any other activity that you are doing, you only need to fold the ear muffs.
I liked that they fold into a small size that you can easily carry in your bag or even by your hands.
For you to enjoy the comfort features that the pieces come with, you need to wear them correctly. When wearing them, position them in a way that the microphone faces forward.
You should extend the headband to maximum "open" position and place the cups over the ears with the headband passing over your head.
You should place the headband in position while adjusting the height of the ear cup up and down until you completely cover the ears and you are comfortable.
Ensure that the headband is evenly adjusted and the ear cushions fit snugly against your head.
Do the ear muffs last for a long time?
When buying them, all I needed were pieces that would last for two days. I have had this pair for three years now and they are still in great shape.
If you take good care of them, they will last for a long time. They are made from tough plastic that can only break when you drop or step on it.
You need to regularly clean the pieces for them to look great. Avoid bending or modifying any portion of the earmuffs or headband.
Just like other types of ear muffs, ear cup cushions tend to wear out fast; therefore, you need to regularly inspect them for damage and if in bad shape, replace them.
Very comfortable
You can hold the conversation with other people while shooting
Beautiful design
Long battery life
While they allow you to plug in the radio. I don't like the sound. It terrible. In fact, I don't play radio on them. the sound is bad, distorted, and not loud.
---
I got these for Kelvin, my lovely six-year-old son who also, unfortunately, suffers from autism.
Every time I would go out with Kelvin to the supermarket, he would have a meltdown that wasn't pleasant at all.
I couldn't find a pair of earmuffs that would fit him in our local store so I scoured the internet. That's when I bumped into these.
Do they block noise?
I can say that they do. Nowadays I travel with him to all places and he doesn't have a meltdown as long as the earmuffs are on. I even went with him to a fireworks show and he wasn't upset.
The good thing is that while the pieces muffle the noises, they don't block all of the noise. When I speak to him even in the lowest voices, he is able to hear and respond without having to take off the ear muffs.
How comfortable are they?
The ear muffs come in a low profile clam design that keeps them safe and secure around the little ears.
For the two years Kelvin has had these earmuffs, I have never seen him struggling to put them in place. That means that they are always where they are meant to be.
The ear muffs are only 12 ounces thus comfortable for the little ones. The padded cushions provide extra cushioning that keeps them comfortable.
In the car or when we are out of the noisy areas, I simply fold the ear muffs and store them in the bag. To make it easy for you to store them, the pieces are foldable.
While I found them to fit better older children, the manufacturers say that they can fit children of up to six months. All you need to do is to slide the cups up and down the wire frame to attain the right fitting.
Are the ear muffs durable?
Well…Kelvin has been using these ear muffs for over two years now and they don't have any issues. The only thing we have done is to replace the ear cup cushions once.
Just like other pieces, you might be having, as long as you take good care of the ear muffs, they will last for a long time.
You need to supervise the kids when they are wearing the pieces as some of them tend to remove them and try banging them on the floor.
They come in elegant designs ideal for children of both sexes
Very comfortable
Lightweight
Block surrounding noise
The children can hear when you talk to them even when they are wearing them
Easy to use
No batteries required
They seem a little bit large for my six-year-old. I wish there were smaller ones.
They muffle the noises. They don't block them out; therefore, if you will be going shooting with your child, I wouldn't recommend these as they won't be of value.
---
From their name, these earmuffs are designed for shooters.
I use them when I'm not using the other ear muffs.
I have been having them for over a year now and they have a number of great features:
Noise protection
The manufacturers say that these earmuffs have the highest noise reduction rating in the market.
While this might be far-fetched, they provide a substantial noise reduction.
I have tested them and they provide up to 34 dB of noise protection. This is quite high compared to many other ear muffs at the same price.
When I slap them on at the shooting range, it can't hear anything.
What about comfort?
According to the manufacturers, the ear muffs provide a snug fit but that isn't the case with me. I have a big head so when I wear them, I find them a bit too tight.
The adjustable headband offers some relief but it's short-lived. If you have a narrow head, they can be comfortable for you.
When I saw the pieces for the first time, I didn't like them as they are big and bulky. I thought they will be too cumbersome for me to store and carry around.
Well, while they are big, they fold up quite well making it easy for you to store and transport them.
Are they durable?
I have had mine for over a year now and they are still working well. Just like anything else you might be having, the key to keeping the ear muffs in mint condition is taking good care of them.
You need to regularly clean the ear muffs. You also need to protect the pieces from falling so that they aren't damaged.
Sturdy construction
Tilting ear cups
High noise reduction rating
Adjustable set
Thick ear cups for noise reduction
Folding ear muffs for easy storage and transportation
High-quality material
ANSI and CE EN certified
A padded headband for comfort
Cups shrivel thus increasing the comfort levels
I found them too tight to the point I can't wear them for more than 30 minutes
I find them big and bulky
The internal foam gaps are too large thus you can only use a 22 caliber rifle.
---
Earmuff valuable tips
After buying the best noise canceling ear muffs, you need to wear them properly for you to get the most from them.
When wearing them, ensure that there is nothing between your ear and the noise hearing protectors.
If you have to wear safety glasses or you wear vision correcting glasses, be cautious how you use them. Avoid glasses with thin temples as they will tamper with the airtight seal that ear muffs are supposed to provide.
If you will be wearing a hard hat, you should buy ear muffs that can attach to the hats. This is to provide you with an airtight seal when you wear them.
Many people using earmuffs for the first time say that they can't tell whether the pieces are providing them with any form of protection.
For you to tell whether the units are working as you would want them to, you should lift one of the muffs away from your head while you are in a noisy environment.
If the level of noise entering your ear is louder, the protection devices are definitely doing their work.
You should wear the earmuffs all the time you are exposed to loud noises. Don't wear them only when the noise is "too much."
For the protection devices to look good and also last for a long time you need to take good care of them. Remember the damaged or cracked earmuffs allow the harmful sound to enter making it useless wearing them.
One of the ways of keeping the ear muffs in great condition is avoiding dropping them or hitting them with a hard object.
For you to prevent the pieces from getting damaged, regularly inspect the cushions for leaks and cracks. If the cushions are damaged, replace them. You also should replace the cushions every 3-4 months.
You also need to regularly clean the ear cups. Clean them with regular water and mild soap. Avoid strong substances as you can damage the cushion.
Also, avoid dipping them in water. Wiping them with a washcloth is usually enough.
How ear muffs are made
Earmuffs are made by different companies in different designs and styles. Depending on the manufacturer, the pieces are made from plastic, wire, or any other material.
The aim is to ensure that the pieces are as secure on the ears as much as possible.
The materials used in covering the ears are also different. Wool was the main material used in the manufacturer of thermal ear muffs.
Nowadays, you use a wide range of synthetic materials that provide you with all the warmth you need. The materials also protect you from allergic reactions.
Parting shot
Ear muffs are a must-have when you are spending long periods in noisy environments. For you to get the most from the pieces, take your time to research and find the best noise canceling ear muffs.
When making the purchase, pay attention to the size of the pieces. You also should pay attention to the comfort features and the company that has made the pieces.
Remember, the more reputable the company is, the more durable and comfortable the pieces will be.