5 Of The Best Headphones For Cutting Grass
When cutting grass, you need reliable headphones that will block most of the lawnmower noise. Are you looking for the best headphones for cutting grass? Here are 5 to try out: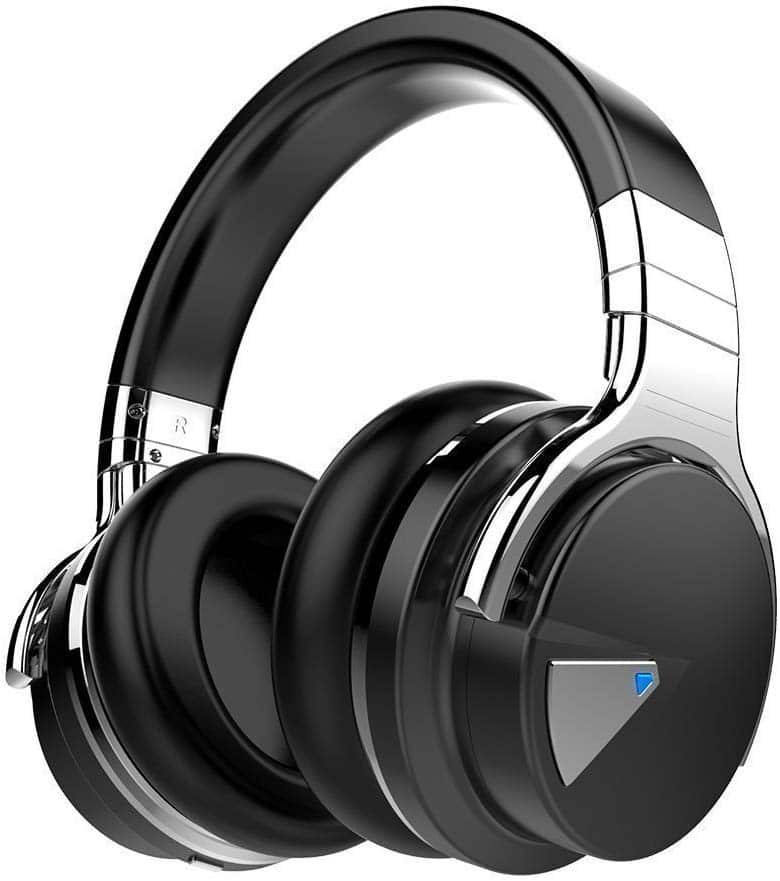 I got these one and a half years ago when I was flying to Seattle for my sister's wedding. When I came back, I had no use for them. One Saturday morning, I couldn't find my Bose that I use for mowing, so I asked, "why not use these?"
Noise-cancelling
The noise-canceling in Cowin headphones is decent. While it's not Bose quality, it's powerful to muffle the lawnmower.
Depending on the app/song you are listening to, they can get too loud, and you have to keep on turning the volume down.
The sound quality is marginally better than most of the headphones in the market.
Construction
Made from quality plastic, I have to say the headphones are built to last.  Over the years, these headphones have taken a lot of abuse.
Now they have scratches all over, and they are still working perfectly. I have dropped them on several occasions (by accident), and they haven't broken.
One and a half years later, the pads are still soft and comfortable. So you can buy these pieces knowing they will be with you for years.
Battery life
The fascinating thing about the headphones is battery life. The manufacturers advertise they go for 30 hours without charging, but I'm sure I have gone over 40 hours between charges.
Unlike other headphones that lose their battery power as they age, these don't. As I have said, I have had them for over a year and a half, and the battery works just as when they were new.
Bluetooth connection
Bluetooth connection is lightning fast and has excellent distance. On several occasions, I have used the headphones when I'm more than 80 feet from my phone, and they worked perfectly.
Pros
Easy control
Excellent sound quality
30+ hour battery life
Wireless
Very comfortable
Cons
Poor SIRI support: When you activate SIRI support, there is an almost 4-second delay between the SIRI activation and speaking. I hope the manufacturers will address this problem in future releases.
Annoying LED command switch: Since I occasionally use the headphones in bed. I have found the LED light on the command switch too bright and never turns off. Even my wife finds it annoying as it prevents her from sleeping. I wish Cowin would remove it or make it possible to switch it off.
Verdict
Although Cowin isn't as popular as Husqvarna or 3M, they have really pulled off an excellent product.
I give the headphones a solid five stars, and when these headphones completely wear out and are no longer working, I will definitely buy another pair of Cowin.
Think you should also get yourself a pair of Covin? Check the latest price on Amazon here.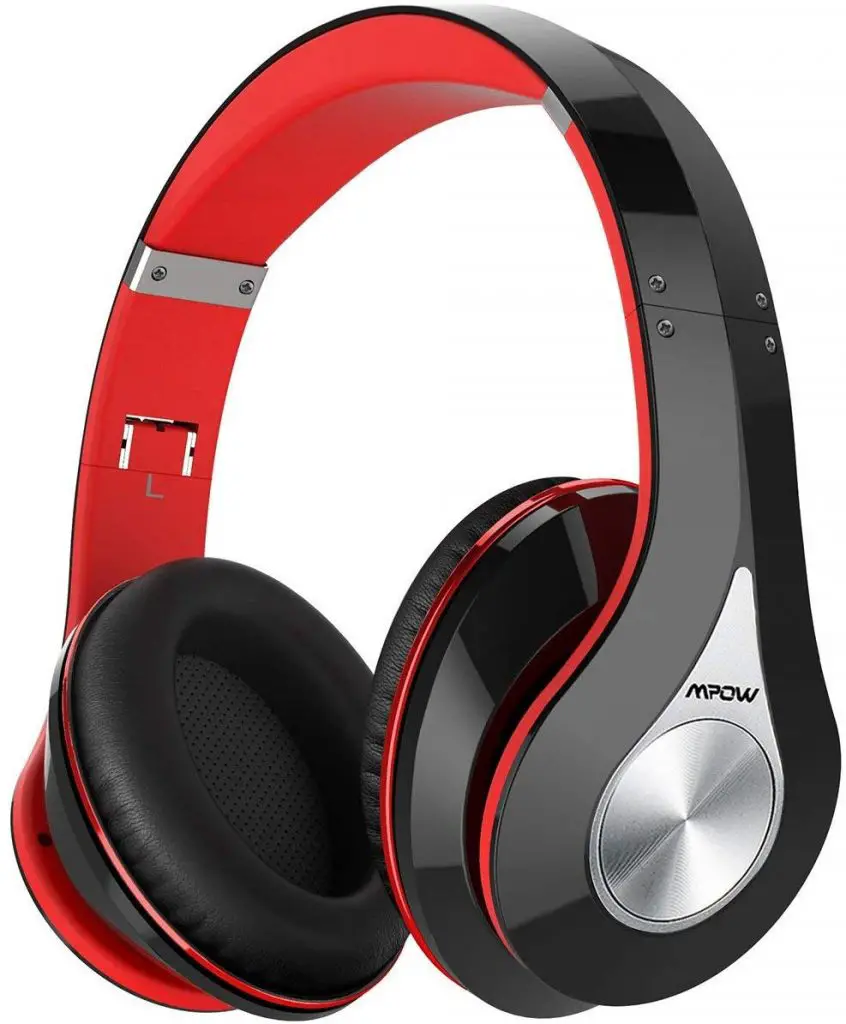 While they can't cancel all the outside noise as they don't have active noise cancellation, they muffle most of the lawnmower noise. The closed-back design contributes towards keeping off most of the noise.
First impressions
While they appear large for people with small to medium-sized heads,you don't have to worry about them falling off.
This is because the stainless steel slider makes it easy to find the perfect fit at the same time, ensure the headphones last for a long time.
Comfort
While they are one of the cheapest headphones in the market, they are pretty comfortable for their price.
The ear cushion is comfy even when you spend four or more hours on the lawn.
The foldable design makes it easy to carry and store the headphones.
Battery life
I mow every Saturday for 3-4 hours. The manufacturers advertise that the headphones go for 20 hours without the need for recharging, but I think they last longer.
I have used them between several Saturdays without connecting them to a power source.
Pros
Very comfortable
Long-lasting battery
Clear, rich sound
Easy to adjust
Cons
One of the major problems I had with them is answering the phone. While they easily cancel the call, it's hard to pick a call.
Initially, the sound was right then, as they got older, the treble and bass started lacking, which greatly affected the sound quality. The music isn't full like the other headphones I have used before.
Verdict
The MPOW Bluetooth headphones deliver what they promise. They connect seamlessly to Bluetooth, they are durable, easy to operate, and their design makes them one of the most comfortable headphones in the market.
The sturdy construction gives you peace of mind they will last for years.
If you are into competitively priced headphones that are comfortable and perfect for cutting grass, there is no reason you shouldn't go for these. Check their latest price on Amazon.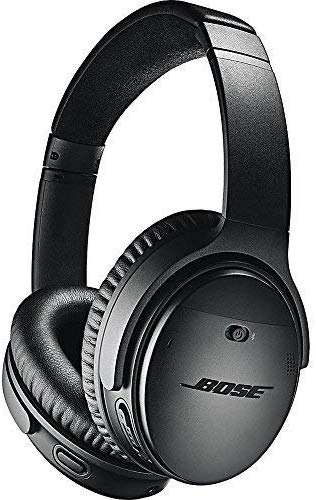 Read customer reviews
Heads up: These aren't cheap, so if you aren't looking for premium headphones (over $300), don't bother reading this review.
I got these as a birthday gift. Yap. There is no way I could afford them at the time.
I remember the first time I wore them. We had a few of our friends over, including Ben, my childhood friend who gave me the headphones.
The headphones were wrapped so well, and I was in a hurry to open the box. When I opened the box and found they were headphones, I thought, "But I have others in the garage?" of course, I didn't talk it loud.
Noise-cancelling
When in wore them, they weren't like other pieces I have worn over the last ten years. The noise-canceling feature is fantastic.
My wife and a few of her friends were in the kitchen cooking and couldn't hear a thing. With just the noise cancellation feature without music, I couldn't even hear the dishwasher.
With noise-cancelling and music, the world went silent. It was me and the music! Even to date, whenever I'm mowing, I don't hear any of the lawnmower noise. If you have to talk to me, you have to shout at me.
Unlike other headphones that require you to turn up the volume to ultra-high volumes to cancel all the background noise, you don't need to do that with these headphones.
Controls
The right earcup has three buttons aligned vertically: the volume-up button, the pose button, and the volume-down button. You can use these buttons to skip, rewind, and answer/decline calls. The ON button is also here.
The left earcup has the Google Assistant button, which I didn't like. I programmed it to control the amount of noise cancellation.
Comfort
Most of the headphones I have come across are comfortable. Some of my colleagues have complained about buying uncomfortable headphones, but this has never happened before.
I find Bose QuietComfort genuinely comfortable.
The earcups are soft, there isn't a lot of clamping, and the top band is padded, which comes in handy when you tighten the pieces.
From their look, the headphones look heavy, but I was surprised to find them incredibly lightweight.
Pros
Incredibly lightweight and comfortable
20-hour battery life
ANC is amazing and blocks out most of the lawnmower noise
Completely surround the ears
Cons
Pricey
While the sound quality is excellent, Sony and other premium headphones sound better
Verdict
If you don't mind the high price tag, Bose headphones are pretty fabulous and will last for years. After all, they are made by the BOSE, the king of headphones. See the current price on Amazon.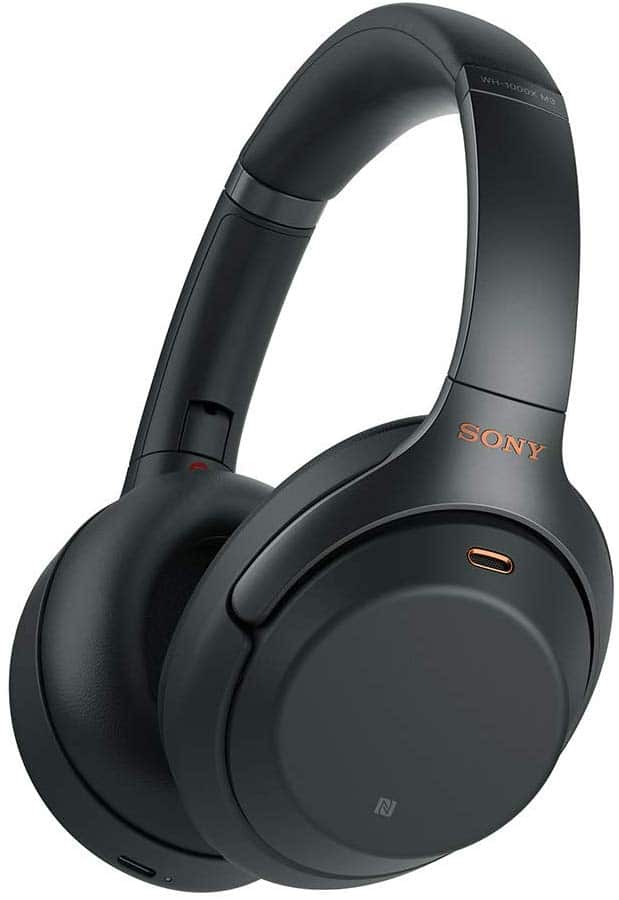 This is another high-end headphone pair that will set you back over $200.
Design
Compared to the M2, these headphones have a better design, they are more comfortable, lighter, and the padding makes them more comfortable to wear.
Noise reduction
Sony claims the noise reduction is 4x better than before, but I disagree. I still have my old M2s, and I can't tell the difference. Without the music on, you still can hear minimal sound from the background.
The only thing I can say Sony has improved is making the external sound much cleaner. There isn't a lot of blown-out noise like before.
Phone call
On reading plenty of reviews, many people complain about terrible experiences when making phone calls.
A few days ago, I wanted to talk to my wife, so I decided to test out the headsets. We spoke for over 20 minutes, and she said the voice was loud and clear.
She was in the car so the situation could have been worse. I can say that the phone call feature is working perfectly on my side.
Sony App
The Sony app is one of the most vital components of the headphones. The only flaw I came across is that when you make changes through the app, the app makes you default to a lesser quality codec, which brings about a lot of inconveniences.
Bass
Other than the ability to pick calls with the headphones, the other problem many people complained about is the bass quality. They said the bass is distracting, but that's not the case with me.
I found the bass alright and better than most of the headphones I have used.
Pros
Comfortable
Long battery life
Voice assistant makes life easy
Cons
Verdict
While the headphones have their quarks, I'm pleased with them. If you don't mind having to reset the volume, they are fabulous headphones for mowing.Would you love to try them out? Check the current pricing on Amazon.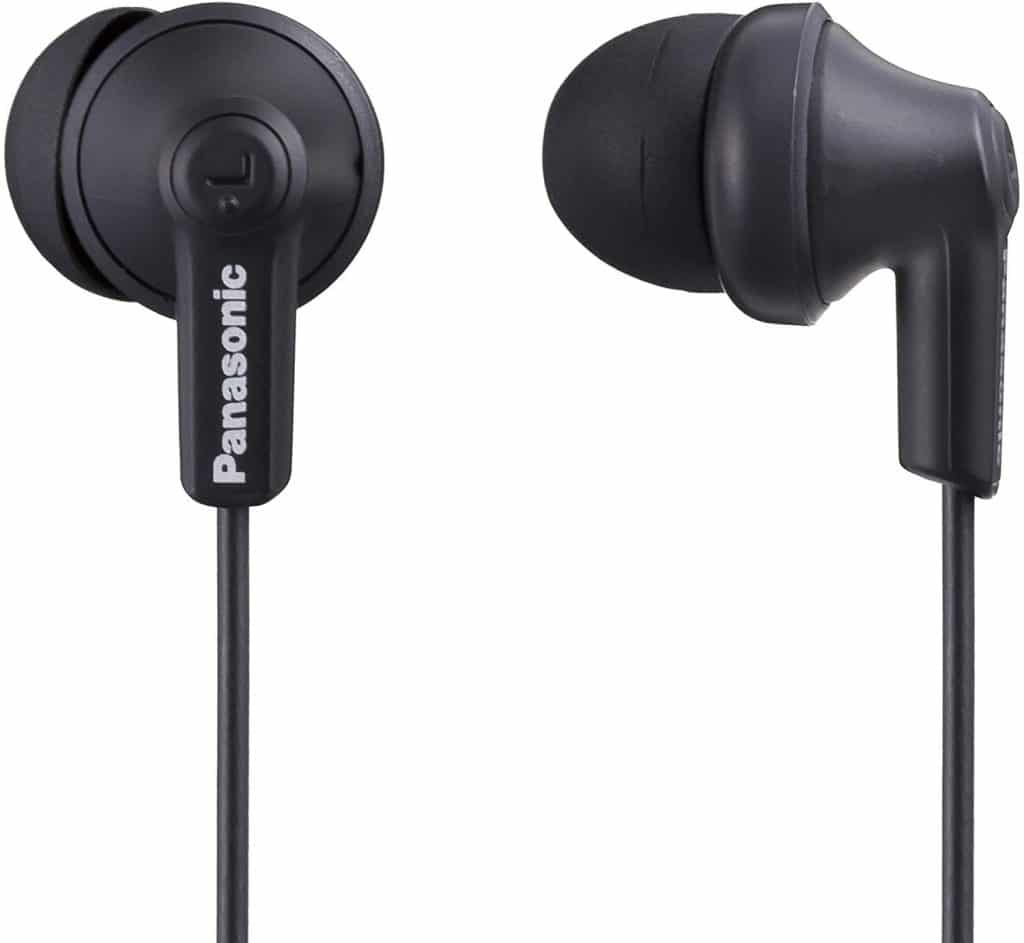 Panasonic in-ear earbuds are a combination of style, comfort, and top-notch sound quality. With three sets of earpads (small, medium, and large), these headphones will stay in your ears while keeping the lawnmower noise out.
Durability
Since they cost less than a bag of popcorn I didn't expect them to last more than a few weeks. The shocking thing is I ended up using them for three years.
During the week, I would listen to music on my bed then on Saturdays, plug them in and listen to my favorite playlist while mowing.
During the time I had them, I would toss and roll them, and not once did I have tears, loose wires, or earpads.
When I gave them out to my nephew, the sound was still crisp and clear. While this is the case, don't expose them to severe abuse as they aren't designed to take it, but they can take mild abuse here and there.
Comfort
They fit perfectly. The ergonomic design allows the buds to rest nicely in the concha and hug the ear.
This prevents outside noise from getting in. In addition to listening to music on my bed every day, I also used the headphones during my morning jogs, and not once did they slip out.
Sound
Let us be realistic. Don't expect Sennheiser quality audio on headphones going for such a low price. At the same time, don't brush them off.
When I put them on, I expected low quality, inaudible sound, but that wasn't the case. The audio quality is even better than the one you will find in more expensive headphones.
When using them, you should note they aren't enhanced for bass, so don't expect them to sound like Sony.
Pros
Extremely affordable
Good sound quality
Comfortable to wear
Cons
You have to raise the volume too high to keep out lawnmower noise
The bass is poor
Verdict
Three years' daily use on a $6-$10 product is quite impressive, don't you think? It's a no brainer. These headphones are superb quality and extremely reliable. One of the best places to buy them is on Amazon.
Check the current listing price.
Types of headphones for cutting grass
Headphones for cutting grass come in different sizes and designs. The most common types being:
Closed-back headphones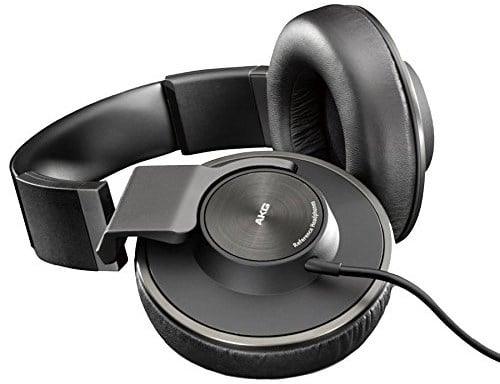 The backs of the headphones are closed, which blocks most of the outside noise. At the same time, the pieces isolate the music you are listening to ensuring you only hear the sounds you want to hear.
This makes the pieces an ideal choice for people looking to enjoy every detail of the music they are listening to.
Compared to other headphones, closed-back headphones are bulkier, but if you don't mind the extra weight, the pieces produce top-notch sound quality that gives you much joy when mowing the lawn.
The headphones come in two styles: the over-ear style that covers the entire ear and a smaller on-ear style that rests slightly on top of the ear.
Valuable tip: Due to the closed nature of the headphones, continuous airflow is restricted. This causes dampening of the ears after prolonged use.
Some of the best closed-back headphones are Sony MDR7506 and V-Moda Crossfade LP2
Open-back headphones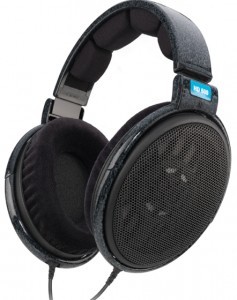 They are the opposite of their closed-back counterparts. They have "open" ear cups that allow sound to escape into the environment.
While closed-back headphones block outside noise, these headphones allow outside noise to enter the ears.
Similarly to closed-back headphones, the pieces come in different styles. The most common ones are the over-the-ear or on-ear styles. There are also semi-open headphones that combine the features of open and closed headphones.
The slightly open design allows minimal sound leakage enabling you to enjoy sound isolation.
Open-back headphones have a wider sound stage. This means they allow you to listen to music and ambient sounds from the outside. The pieces are also less bulky and easier to handle.
Since the real-world sound mixes with the audio output, I have come across many people that say that the headphones have poor sound quality.
While this might be true if you live in a noisy neighborhood, if your area is quiet, and using a quiet mowing machine such as a reel mower, you won't have any problem using these pieces.
I have used them several times and have found the sound quality to be phenomenal. While this is the case, if you live in close noisy neighborhoods and use a loud lawnmower, I would advise against buying the headphones.
Over-ear headphones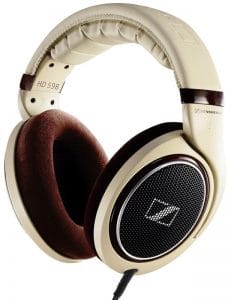 Due to their popularity, they are the first headphones that come to mind when you think about headphones.
They are referred to as over the ear headphones because they have earcups that are large enough to cover the entire ears completely. You can also call them around-the-ear headphones.
The style of the headphones creates an intimate environment between you and the sound you are listening to.
The headphones also limit sound leakage, keeping sound you are listening in a while, blocking other sounds from the surrounding environment.
The headphones are very comfortable even for long periods as the diaphragm is away from the ear canal. The ear padding also sits behind the ears instead of on the ear.
While this is the case, the pieces make you sweat as very little air circulates in and out.
Due to their size, some of my neighbors have found it funny wearing them when cutting grass.
They are quite heavy. In fact, my wife has had neck aches after wearing them for under an hour.
If you don't mind the weight or your yard is small (thus spend less time there), you will enjoy the quietest mowing you have ever had as the pieces literally shut the world out.
While the pieces are comfortable and have top-notch sound quality, I wouldn't recommend them if you don't like having bulky headphones on your ears the entire day or you don't like attracting a lot of attention.
If you feel you don't mind the flaws and want to have fun mowing while enjoying your music in a pristine and audio-intimate environment, some of the best over-ear headphones to go for are: Sennheiser HD 280 Pro and Audio Technica ATH-M50X.
On-ear headphones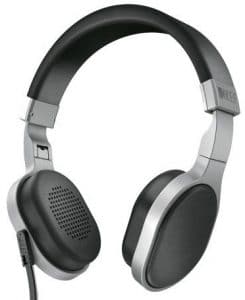 Also known as supra-aural headphones, on-ear headphones are the go-to pieces when looking for portable alternatives.
They are larger than standard earbuds but smaller and more compact compared to over-the-ear headphones.
The pieces are like open-back headphones, where they allow some sound from the surrounding environment to exit and get in. They are comfortable and don't make you sweat like other modes.
There are plenty of on-ear models that come with their benefits. When choosing the pieces, choose those that don't put a lot of pressure on your ears.
They also must be comfortable and provide premium sound quality.
In-ear headphones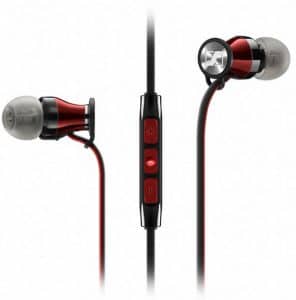 Many people refer to them as earbuds, but that isn't their real name. Their technical name is canal phones or in-ear monitors (IEMs). They go by this name since their tips are inserted in rather than over or around the ears.
Since the channel sounds directly into the eardrums, the sound quality is often high. They are of two major types: wired and wireless.
Regardless of the pieces you choose, avoid sharing them as they quickly pick up dirt. They also spread germs easily.
Earbuds
Similar to in-ear headphones, earbuds are easy to carry. However, they don't create true sound isolation due to the size of the little speaker. They are often wireless and provide a non-invasive listening experience.
Just like in-ear headphones, it's not hygienic to share them as they spread germs easily.
When it comes to using, use them in moderation. Avoid wearing them for long periods as they have been shown to damage the eardrum when worn for extended periods.
Noise-canceling headphones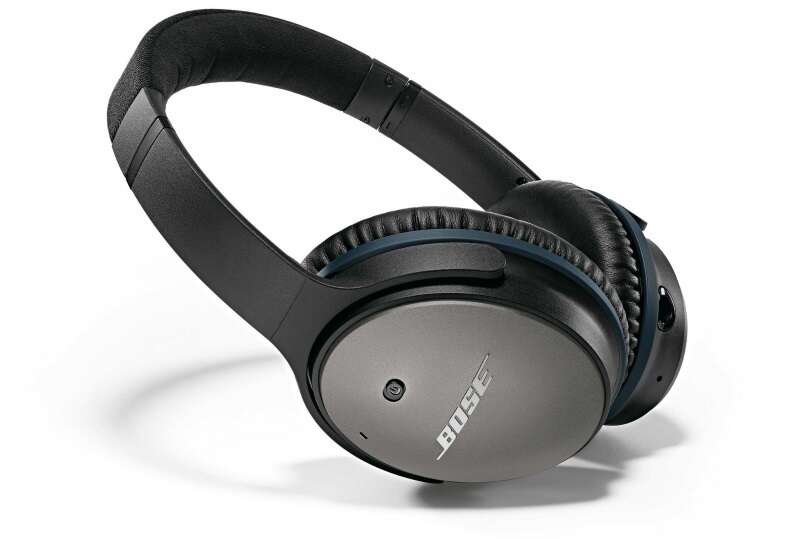 From their name, they filter background noise giving you better sound quality.
They have a tiny internal unit that measures low frequencies of the surrounding environment and creates an equal or opposite frequency that cancels out the sound that the microphone picks up.
The consequence of this is the headphone eliminating the sound before it even gets to the ear pads. For high-frequency sounds, the headphones use soundproofing that keeps out most of the high frequencies.
While the headphones are common with air travel, there is no harm in using them when cutting grass in your yard.
Since they block out almost all of the noise, they are ideal when mowing in extremely noisy areas or when using an extremely noisy lawnmower.
Avoid using the headphones when you need to get information from the outside.
The most popular noise-canceling headphones are the Bose QuietNoise 25 headphones.
Bluetooth headphones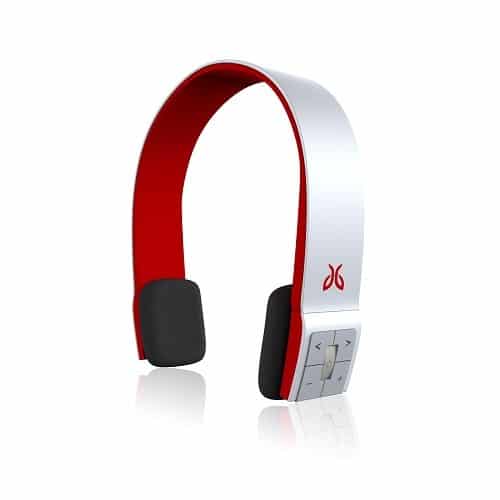 Bluetooth headphones for cutting grass have a computer chip that allows them to pair with the device you are playing music from. The purpose of the Bluetooth technology is to get rid of the need for cords.
This reduces clutter and the chances of tripping or falling when mowing.  The wireless technology also eliminates the need to keep on going to the store to buy new pieces when the cords get cut or wear down.
Since you aren't using a cable, some people have the impression that you lose sound quality, but this isn't the case.
Numerous headphone studies have been done, and none shows that the technology leads to loss of sound quality.
The only thing that might be there is lag or delay in transmission, but not poor quality.
While Bluetooth headphones are fabulous, their major downside is they are more expensive than their corded counterparts. They also suffer from signal interference when there are other wireless devices in the mowing area.
What should you look out for when buying headphones for cutting grass?
Not every headphone you come across is right for you. You need to take your time and find the right one. For you to buy the right piece, you need to consider several factors.
Wired vs wireless
The rivalry between these pieces has been around for ages. Wired headphones rely on the power from the PC or phone, so you don't have to worry about running out the battery in the middle of your mowing round. You also don't worry about connection problems.
Unlike wired headphones, wireless headphones don't suffer from port incompatibility or gangling. As a result, you can use them on a wide range of devices.
When it comes to lawn mowing, you are better off with Bluetooth headphones. This way, you eliminate the trouble of dealing with cables.
For you to get the most from the pieces, buy headphones with a long battery life.
Sound quality
If you love listening to the radio when mowing or you like to listen to music, you want headphones with high sound quality.
When judging the quality of sound, consider three parameters:
Sensitivity: This is how loud the headphones can get. For your safety, the pieces shouldn't be too loud. At the same time, they shouldn't be quiet that you can't hear music.
Headphones that can go as high as 102 decibels are perfect.
Resistance: Resistance determines the volume range of headphones. When making the purchase, purchase pieces with a respectable ohm rating. An ohm rating of 30 will work just fine.
Driver size: The larger the driver, the stronger the bass. There is no defined driver size to go for. It all depends on your preferences.
Design
As mentioned above, headphones come in different designs and build. If you opt for over-ear or on-ear headphones, pay attention to whether the headphones fold.
Since you will be using them for lawn mowing, you want pieces that fold for easy transportation and storage.
Durability
Good quality headphones don't come cheap, and the last thing you want is to shell out a couple of a hundred dollars every few weeks. To ensure this doesn't happen, buy durable headphones.
Take time to test out the headphones. How do they feel on your hands? What is the material used in making them?
To increase the chances of buying high-quality pieces, buy from high-quality brands. While the pieces will be expensive, they will give you an excellent service.
Built-in microphone
You don't have to keep on pulling your phone from the pocket every time someone calls. Buy headphones with a built-in microphone control module that allows you to answer the call, control music, and access SIRI.
Before you part with your money, test out these features, and ensure they are working correctly.
Comfort
If you have a large yard, you will be spending a lot of time on your lawn. For you to enjoy cutting grass, go for headphones that are comfortable to wear even for extended periods.
Headphones with big, deeper ear cups are often more comfortable. When making the purchase, be on the lookout for this.
Also, check the condition of the overarching suspension system. What is the clamping pressure on the head? You also should consider this.
Different people find different headphones more comfortable than others. You need to take your time and find those that feel comfortable.
In my experience, around the ear, headphones are more comfortable than on the ear headphones.
If you have the budget, go for custom headphones specifically designed for your ears.
Price
You should buy headphones that are within your budget but don't go too cheap as the products won't work correctly, putting you at the risk of damaging your ears. Cheap headphones also need to be replaced more regularly, making them expensive to have in the long run.
Just as you should avoid cheap headphones, you also should avoid expensive headphones as the manufacturing company might be trying to rip you off.
FAQs about headphones for cutting grass
Just like in any other industry, people have plenty of questions about headphones. The most common ones being:
Can headphones make you deaf?
Yes. This will happen when you listen to music at ultra-high volumes for a long time. To avoid this, listen to the radio at volumes that aren't too high.
Can headphones cause ear pain?
Again yes they can cause pain when you listen to music at extremely high volumes.
Are headphones good for you?
Yes, the headphones are good for you, but you need to buy the right ones.
Headphones come in different designs, colors, sizes, and other features. When buying the pieces, take time to research and find those that look good, fit you, and are ideal for the activity you are engaging in.
For example, if looking for headphones for lawn mowing, you want headphones that are lightweight and comfortable to wear for extended periods.
Are headphones waterproof?
Some are, and others aren't. It's wise that you buy waterproof headphones so that you are safe in the event it rains when mowing. Waterproof headphones also mean that they can't get damaged when you sweat.
Are wireless headphones good?
Definitely! In fact, they are the best as you don't have to deal with cables and incompatibility issues. While this is the case, they tend to suffer from signal issues, especially if there are other Bluetooth devices in the area.
When buying the headphones, pay close attention to the battery life of the headphones.
The last thing you want is a battery that dies every few minutes. No one wants to cut short their mowing to recharge the battery.
Since you will be on the lawn for a long time, buy lightweight headphones. They also should provide a good fit so that you don't have to keep on adjusting them.
Properly fitting headphones also don't allow sounds to leak, so you are assured of noise protection.
Are wireless headphones Bluetooth?
Some of them are Bluetooth while others aren't.
Bluetooth is a technology of connecting devices without using wires or cables within a short-range. Bluetooth headphones pair with cell phones via Bluetooth to provide a cable-free listening experience.
Not all wireless headphones use Bluetooth technology. Some use radio or infrared.
Infrared devices use infrared waves to transmit audio signals to the headphone from the base unit.  Infrared devices have a limited operating range, and they require a clear line of sight to work.
Radio headphones, on the other hand, use radio waves which are more powerful than infrared signals.
This makes it possible to move longer distances without having your cellphone close to you. If the environment is free of obstacles such as cabinets and walls, you can move a distance of up to 300 feet without your cellphone.
Are Bluetooth headphones dangerous?
Scientists have warned that exposure to chronic electromagnet fields (EMFs) can lead to genetic damages, learning, neurological disorders, reproductive issues, and other problems.
While substantial research has been done on the risks associated with EMFs, According to Joel M. Moskowitz, PhD, there is minimal information on the safety of long term exposure to Bluetooth and other wireless headphones.
While there might be some effects of long term use of Bluetooth headphones, it's still too early to tell. More research is needed.
Are headphones bad for hair?
Yes, they are, but it's only if you are wearing the wrong headphones.
Many people have reported losing hair after wearing headphones. When the headphone band across the head keeps on moving backward and forwards, the friction leads to hair breakage and split ends.
While this is the case, you shouldn't stop using headphones when mowing as you can prevent the problem from coming about. All you have to do is to wear fitting headphones.
When buying the headphones, ensure they fit you perfectly, and they aren't moving when working.
Most of the modern headphones come with an adjustable headband that makes it possible to adjust them according to the size of your head.
If you have tried adjusting them and they are still getting out of place, consider replacing them with better fitting pieces.
Are headphones input or output?
Headphones are output devices. Many people are confused about input and output devices, but it shouldn't be confusing.
The key to knowing the difference is to understand the signal path. Follow the signal path, and you will know whether a device is an input or output.
When you connect your headphones to your cell phone, the cellphone has headphone output as the signal is traveling out of the cell phone into the headphones.
Can headphones make you bald?
No, they can't. While they can cut pieces of hair, headphones can't make you bald. Baldness is a biological process that comes about due to genetic predisposition, stress, and other factors.
Can headphones break from loud music?
Most premium headphones can withstand music of any volume. I have come across friends saying their headphones broke after playing loud music, but I have never had the experience.
After looking at the broke headphones, they were all from no-name brands. Buy headphones from a reputable brand, and you won't have to worry about them breaking after playing loud music.
As mentioned above, loud music is harmful to your ears, so stay away from it.
Can headphones cause cancer?
Scientists have said there is a risk, but there is no substantial data to prove it.
Can headphones be used with hearing aids?
The answer is a resounding yes, but you need to wear the right headphones and wear them properly. Some of the best headphones to wear with hearing aids are bone conduction headphones, on-ear headphones, and over-ear headphones.
When you wear headphones with hearing aids, you amplify sounds. When you increase the sound of the headphone or music player, the louder it gets which can damage your ears.
When wearing hearing aids, always keep the volume of the headphones low.
The headphones you wear shouldn't sit too close to the hearing aid or put pressure on the hearing aid as it can make the hearing aid produce a whistling noise.
If you hear this sound when you wear the headphone, readjust the headphone or get another pair that will work appropriately with the hearing aid.
An ideal headphone for hearing aid is one with noise isolation or noise-canceling capabilities. The headphone will ensure you don't crank up the volume above 85 dB and at the same time, you have a good time listening to your favorite music.